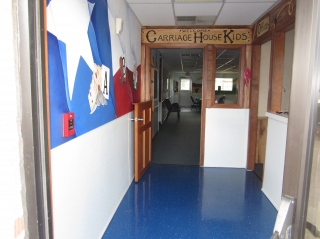 Welcome To Panda Wellness Center!
Panda Wellness Center opened its doors in 2012.
Our Mission has and will continue to be to provide Low-Cost Preventative Care to minimize suffering and euthanasia in companion pets.
Our Client Care is anchored by integrity, a high ethical standard and professionalism.
Before Panda
Before Panda, the Clinic itself used to be a daycare, Carriage House Kids Daycare. servicing the families and kids of the nearby neighborhoods
Now, as the community continues to grow, Panda Wellness Center continues to service the families of the nearby neighborhoods, by making sure all pets are healthy and happy!
Panda Now
Panda Wellness Center is now a State of the Art Wellness Clinic for all dogs and cats!
Our waiting room area is big and spacious, so that your pet can wait in comfort while our Panda Staff gets you into one of our Examination Rooms
Panda was built with both dogs and cats in mind, Here are some specific amenities catered only to cats
Waiting Corner

Feline Exam Room

Feline Surgery Holding/Recovering Room
Dogs aren't left out either! With Big and Cozy Exam Rooms, your Pet will feel right at home!
Panda Rooms
In House Laboratory
Here at Panda, We are so excited about our In-House Lab. Our Catalyst

The Catalyst Dx and The Vet Lab Station Bloodwork Machines are the Teslas of Veterinary Medicine!

Blood work results are reported within 15 to 20 minutes of sample collection!

Meaning You don't have to wait for results until the next day, you'll leave Panda with Test Results in Hand!

*Before anesthesia we want to make sure that the pets can handle the anesthetic and do not have underlying diseases that can compromise the safety of the procedures.
Surgery Room
The surgery room is the heart of Panda.

The Surgery suite is located between the Canine and Feline recovery rooms.

Wall to Wall windows are strategically placed, allowing visualization of all the pets before and after surgery.

A large window was also added to the surgery room to provide natural light.
1 Acre Fenced-In Yard
Did we mention the fenced in yard? The facility has over 1ac with plenty of room for expansion!
Please stop by to visit us! Our friendly multilingual staff will be happy to give you a tour!
We are family oriented and very environmentally friendly. We have a big recycling bin outside and would love your contribution. Plant a tree. Panda's family and friends planted about 20 fruit trees and several rose bushes in April 2013. We will continue to do our part and and hope you join us by doing yours!
Location: 17012 Kieth Harrow, Houston TX,77084 - (281) 345-4101 Phone (281) 345-4120 Fax
(Kieth Harrow between Highway 6 and Queenston, across from Lieder Elementary School)
Hours
Monday-Friday: 9:00 am - 5:00 pm (Drop off at 8:30am)
Saturday: 9:00 am - 1:00 pm, Sunday: Closed
Se Hablamos Espanol, Falamos Portugues